Law Enforcement Challenge Coins
- Cheap 30% Discounts
- No Minimum Quantity in Wholesale Price
- FREE Design & Revisions, FREE Delivery
Commemorative Law Enforcement Challenge Coins
Law Enforcement challenge coins are often used as commemorative coins to give to great Law Enforcement officers. These amazing law enforcement officers are brave, active, and dedicated. Such Law Enforcement coins can serve as a token of appreciation, identify an organization and member, use in fundraisers, and increase team cohesion.
The advantage of custom Law Enforcement challenge coins is that they are 100% customizable. The unique challenge coins are more collectible, and many law enforcement agencies add people's names, department names, logos, slogans, etc. to create custom challenge coins quickly and efficiently!
How to Order Law Enforcement Coins Online?


Choose Basic Options
Choose the size and thickness for your Law Enforcement police challenge coins to suit your design, 2D or 3D surfaces, hard enamel or soft enamel coins crafting, and platings. We also offer you a variety of upgrade options in order to get your distinctive custom coins.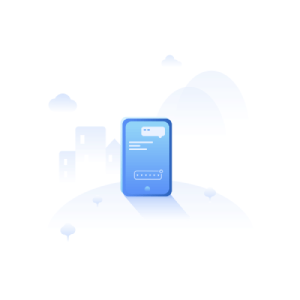 Choose Proper Edge
Edge is one of the great ways to make your personalized law enforcement challenge coins more attractive. Free rope edge, sparkling cross-cut edge, exquisite leaf edge, and elegant spur edge are all popular edge styles for custom Law Enforcement coins.


Choose the Package
Proper packaging will protect your Law Enforcement challenge coins well from scuffs and dust. If you are going to use the custom coins as a gift, please choose the premium velour box. If it's just for coin display, the coin capsule is a good choice.
Law Enforcement Coins Personalized Design Drafts
We can provide AI design for your artworks free of charge for customizing your products.
---
Popular Custom Challenge Coins Design Drafts
---
Plating Finishes
Edges
Packages
Questions About Custom Law Enforcement Challenge Coins
Q: After I approve my challenge coin design, can I modify the design artwork?
A: In order to achieve the fastest production cycle, we will arrange the production of your Law Enforcement challenge coins immediately after you approve the artwork. Therefore, modifying the design at this moment may incur a certain cost and also affect the original delivery time.
Q: Can Enamelcoins.com provide free design services for my Law Enforcement Coins?
A: Of course, moreover, our online design system also prepares a large number of challenge coin design templates for you to choose from.
Q: If I urgently need a batch of Law Enforcement coins, can you provide expedited service?
A: Yes, in order to meet the customer's demand for the delivery time, we can arrange expedited processing for your custom metal coins. The expedited fee will be determined according to the actual situation including the order quantity, craftsmanship, etc.
Ready to Create Law Enforcement Custom Challenge Coins?
Click the Get Quote button and select your favorite coin option to get a quote within three minutes. Or, order challenge coins using our handy online design. Of course, you can also leave the coin design entirely to us.
After receiving your order, we will do the coin design for you for free, and send the design certificate to you for confirmation. At this point, we will modify your design work for free, and no limit on times.
After you approve the artwork of your custom challenge coins, our customer services will inform our own factory to produce your coins, carry out rigorous quality inspection, and then ship it to you for free.
Customize
X
EnamelCoins specialize in custom challenge coins for U.S. Army, Police, Navy, Air Force, Marines and Coast Guard. Free Automated Quotation System online.
FREE artwork and design
FREE Shipping
FAST Production