Marine Corps Challenge Coins
- Cheap Coins w/ 30% Off
- Promotional Coins No Minimum Order
- Enjoy Free Air Shipping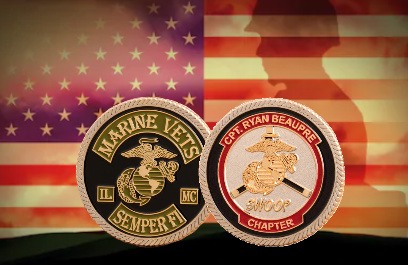 Meaningful Marine Corps Challenge Coins
Today, members of the Marine Corps own a variety of Marine Corps challenge coins with their organization's logo and name. Usually, these military challenge coins are presented by senior officials in recognition of the outstanding work of those brave Marines. It is a great honor for them to own such commemorative honor coins.
Enamelcoins.com has over 20 years of experience in designing and minting Marine Corps coins. Most importantly, we can give you free coin designs, free challenge coin design templates, free artwork approval, and free designs. Contact us now to get your custom Marine Corps challenge coins!
How to Design Your Own Marine Corps Challenge Coins?
Choose Size and Shape
Choose the proper coin size, thickness, and preferred shape as per your Marine Corps Challenge Coins design. If you have doubts about these coin design details, you can always contact our customer service representatives to help you make a reasonable choice.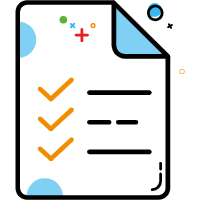 Choose Proper Coins Plating
Common plating methods for custom challenge coins no minimum are shiny gold, shiny silver, shiny copper, antique gold, antique silver, antique copper, shiny black nickel, etc. You can choose a two-tone finish to make your Marine Corps personalized challenge coins even more unique.
Select Your Favorite Edge
The free smooth edge and delicate rope edge are both the most popular styles. Also, elegant cross-cut edge, spur edge, oblique edge, bezel edge, leaf edge, etc. are also great ways to make your Marine Corps military coins stand out.
Marine Corps Coins Personalized Design Drafts
We can provide AI design for your artworks free of charge for customizing your products.
---
Popular Marine Corps Challenge Coins Design Drafts
---
Plating Finishes
Edges
Packages
Questions About Custom Marine Corps Challenge Coins
Q: Can I add a serial number to my Marine Corps challenge coins?
A: Yes, we can add serial numbers to your custom made challenge coins by laser engraving. However, this laser engraving process incurs an additional fee.
Q: Can you use my artwork for the United States Marine Corps coins?
A: Yes, you can use your own coin design or design unique challenge coins using our challenge coins online design system.
Q: Will my Marine Corps custom coins be individually packaged?
A: Yes, each premium custom challenge coin is individually packaged for dust and wear resistance.
Ready to Create Marine Corps Custom Challenge Coins?
Click the Get Quote button and select your favorite coin option to get a quote within three minutes. Or, order challenge coins using our handy online design. Of course, you can also leave the coin design entirely to us.
After receiving your order, we will do the coin design for you for free, and send the design certificate to you for confirmation. At this point, we will modify your design work for free, and no limit on times.
After you approve the artwork of your custom challenge coins, our customer services will inform our own factory to produce your coins, carry out rigorous quality inspection, and then ship it to you for free.
Customize
X
EnamelCoins specialize in custom challenge coins for U.S. Army, Police, Navy, Air Force, Marines and Coast Guard. Free Automated Quotation System online.
FREE artwork and design
FREE Shipping
FAST Production